ANDHESHWAR MAHADEV TRUST COMPETITION – 26/11/2019
VARTA KATHAN (PRIMARY SECTION)
1ST -  BHOOMI DARSHAN NAIK 



ELOCUTION COMPETITION (SECONDARY SECTION)


2ND -  NABIHA MOHAMAD SALEH



ELOCUTION COMPETITION (OPEN SECTION)


2ND -  BANSARI SANDIP NAIK



RANGOLI COMPETITION (SECONDARY SECTION)


2ND -  PAL NITESHKUMAR PATEL



RANGOLI COMPETITION (OPEN SECTION)


3RD -  RACHANA JIGAR SHAH
RANGOLI COMPETITION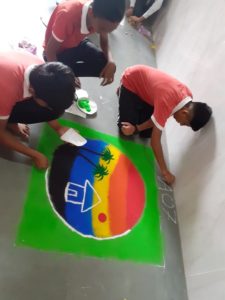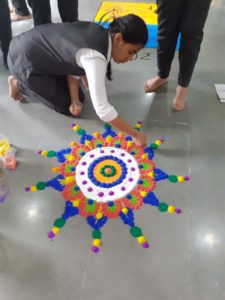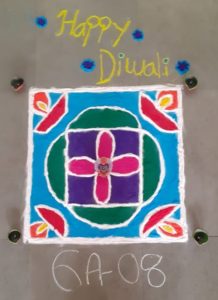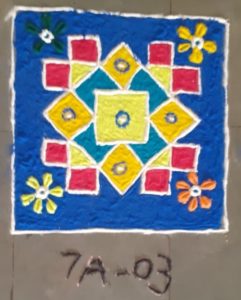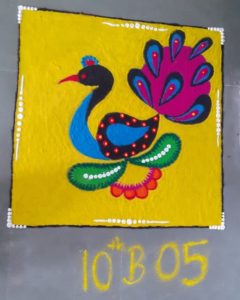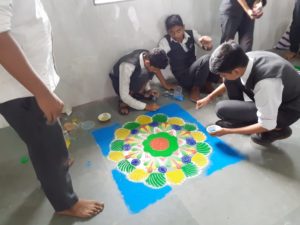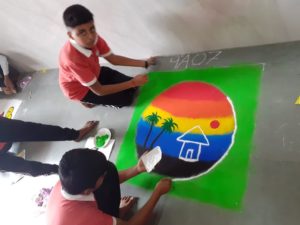 Matki and Crown decoration Competition

Winners list of Tattoo & Mehndi Competition
Date: 15/7/2019
6th A  Tattoo
Rank
Roll no.
Name
1
25
Robinsingh Rajendrasingh Labana
2
31
Rudra Jayeshbhai Patel
3
21
Darshitkumar Dharmeshbhai Dantani
6th A  Mehndi
Rank
Roll no.
Name
1
18
Patil Jahnavi Shankar
2
03
Bhanushali Shreya Jayantibhai
3
09
Patel Hir Mineshbhai
6th B  Tattoo
Rank
Roll no.
Name
1
30
Lad Rudra Hasmukhlal
2
42
Tai Arzaan Mustak
3
40
Penta Nirmit Ambadas
6th B Mehndi
Rank
Roll no.
Name
1
12
Patel Khawahish Yogesh
2
01
Barot Disha Rakeshkumar
3
14
Patel Trisha Kamleshkumar
7th A  Tattoo
Rank
Roll no.
Name
1
22
Kapadia Kavya Vishal
2
28
Patel Jash Mineshkumar
3
31
Patel Om Piyushbhai
7th A  Mehndi
Rank
Roll no.
Name
1
08
Khalifa Saniya Sahirbhai
2
07
Khalasi Vrunda Ranjitkumar
7th B  Tattoo
Rank
Roll no.
Name
1
30
Patel Jainish Nareshbhai
2
37
Patel Rudra Rajeshbhai
3
23
Kashyap Rudrapratap Kailashkumar
7th B  Mehndi
Rank
Roll no.
Name
1
05
Patel Aahuti Rajendrabhai
2
09
Patel Hiya Umeshbhai
8th A Tattoo
Rank
Roll no.
Name
1
23
Patel Kunj Dharmeshbhai
2
19
Khalasi Krish Kalpeshbhai
3
25
Patel Om Satishkumar
8th A  Mehndi
Rank
Roll no.
Name
1
11
Patel Venshi Ashishkumar
2
05
Kapadia Keshvi Vishal
8th B  Tattoo
Rank
Roll no.
Name
1
20
Patel Jal Dineshbhai
2
32
Yadav Jitesh Avadheshbhai
3
21
Patel Krish Dipakbhai
8th B Mehndi
Rank
Roll no.
Name
1
03
Desai Disha Kuntesh
2
14
Patel Khushi Nareshbhai
9th A  Tattoo
Rank
Roll no.
Name
1
34
Tailor Monil Rakeshkumar
2
19
Gandhi Meet Hemantkumar
9th A  Mehndi
Rank
Roll no.
Name
1
17
Sahu Smriti Iswar
2
04
Mistry Megha Kishorkumar
9th B  Tattoo
Rank
Roll no.
Name
1
29
Patel Zeel Kamleshbhai
2
13
Hunani Saad Faruk
3
10
Ahir Om Jayeshbhai
9th B  Mehndi
Rank
Roll no.
Name
1
04
Patel Krina Dharmeshbhai
2
01
Mistry Zeel Harshadbhai
10th A Tattoo
Rank
Roll no.
Name
1
26
Khalasi Harsh Karshanbhai
2
23
Patel Kush Jitendrabhai
10th A  Mehndi
Rank
Roll no.
Name
1
16
Tandel Ayushi Yogeshkumar
2
08
Patel Zeel Rasikbhai
10th B  Tattoo
Rank
Roll no.
Name
1
31
Shukla Jeel Jigneshkumar
2
28
Patel Vivek Vinaykumar
3
11
Bhavsar Akshar Nimeshkumar
10th B  Mehndi
Rank
Roll no.
Name
1
03
Kazi Shifa Sufiyan
2
01
Jolla Nikita Eranna
11 & 12th  Tattoo
Rank
Roll no.
Name
1
29
Patel Tej Bharatkumar
2
32
Rehmanwala Mooeb Varish
3
19
Patel Abhi Hiralbhai
11 & 12th  Mehndi
Rank
Roll no.
Name
1
11
Shaikh Uzma Rasidbhai
2
10
Shaikh Tashiba Tofik
Drawing Competition
Inter school Competitions
Interschool competitions are like a micro set up of the competition in the real world. All schools focus on developing their students' personalities and skills for striving in the real world. In today's world it is essential to inculcate patience, the ability to digest success and failure alike, tolerance and many such values in our students. Interschool competitions can act as a micro environment where they can practice these skills and gain experience.
Our students and teachers have participated and won laurels in many inter school competitions organized by various institutions in and around Gandevi.
Rotary Quiz
The Guinness Book of World Records is a reference book published annually listing world records both for human achievements and the extremes of the natural world.
The Rotary Club organized a Quiz event to set a world record of maximum number of students participating in a quiz competition at the same time and get a place in the Guinness Book of World Records. The Quiz was held in a number of schools at the same time. A number of students participated to achieve the record. The students of our school too participated in the event of setting the world record.
Inter class competitions
Education and competition are two important aspects of human life. Competitions are also a medium of education. They play a vital role in involving students and honing their personalities. Many a times the dormant talents are brought to life. Students who have artistic skills, oratory skills, singing and dancing talent get the chance to uncover these.
Essay writing, elocution, storytelling, drawing, card making, rangoli, rakhi thali decoration, matki decoration, spell bee are the various competitions organized in school.
Healthy competitions will help to reach a new horizon of and uncover Ability and Motivation with help develop a good Attitude.
"Ability –  is what you're capable of doing,
Motivation – determines what you do.
Attitude –  determines how well you do it"
– Lou Holtz.