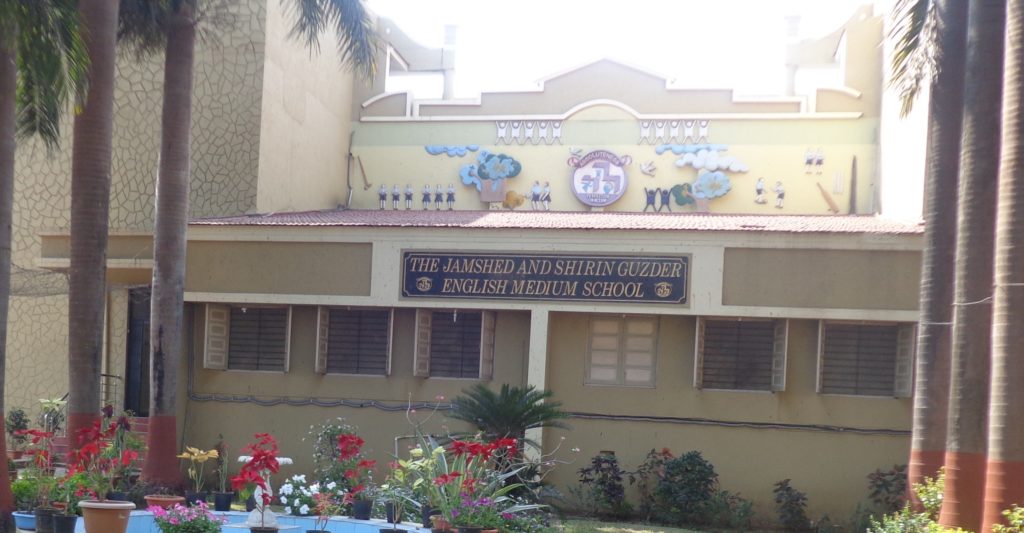 The Jamshed and Shirin Guzder English Medium School was started under the aegis of the Sir C. J. New High School Trust, Gandevi in the year 2000. It is our proud privilege today to welcome you to the first issue of our school's annual magazine – 'GEMS'. The magazine is about the essence of GEMS – Guzder English Medium School. We are celebrating sixteen years of our existence.
There were already three schools flourishing under the aegis of the Trust in the 1990s. Due to globalization, proficiency in English became essential. There was only one English medium School in the neighbouring town of Bilimora. It was difficult for children to commute to Bilimora. The parents and the people of Gandevi felt the need for an English Medium School in Gandevi. They presented their problems to the management. The management has always taken keen interest in the growth and development of the institution. They considered the issue and it was obvious that an English Medium School was the need of the day.
They took up the cause and proposed this project to the Board and discussed the requirements of the project. The Chairman of the Trust Mr. Jamshedji Guzder whole-heartedly supported the project and promised to provide financial support for the project. He adopted it as his own school. The school was named after him and his wife, The Jamshed and Shirin Guzder English Medium School. In the year 2000 the English Medium School was started. Mr. Jamshedji Guzder promised that his family will support the school. Till date the family has generously provided financial support to the school.
With a modest beginning in 2000 with 99 students and 6 class rooms, The Guzder English Medium School began its journey and has established itself into a full fledged School with a Difference and Dedication. The journey continued, classes and strength of the school increased and The Guzder English Medium School expanded into a distinct school of excellence catering to the needs of more than 1100 students at present. We have classes from Playgroup to Std XII Commerce. A staff of 48 teachers and 12 non teaching staff members caters to the needs of the students.
The school is situated amidst lush green orchards. A beautiful garden adorns the entrance of the school. There is a large playground for the students to play. A total of 26 classrooms, 2 multipurpose halls, a library, a science lab, a computer lab, a dining hall, a kitchen with modern equipments, R.O. Plant for hygienic drinking water, play area for kindergarten kids are the various infrastructural facilities available.