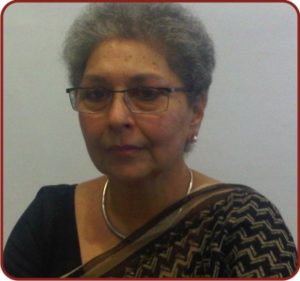 It is with a sense of pride, and also deep appreciation that I congratulate the Management, the Principal, all the Staff and Students of the Jamshed & Shirin Guzder English Medium School on the occasion of the release of the first edition of their School Magazine – GEMS.
Shri. Jamshedji Guzder, the former Chairman of the Sir C.J. New High School Trust, concerned as he was with how globalization would impact Indian education, had long advocated the need to establish an English Medium School to complement the existing Primary, Boys and Girls Schools on the campus. The Jamshed & Shirin Guzder English Medium School was established in the year 2000 with Jamshedji as the sole donor, hence the name. When Jamshedji, finished his schooling his father did not let him to complete his university education, and after an initial 2 years in college pulled him into the family business.  Jamshedji – my father – had four children and he often said that "…even though I may not be able to leave you rich, I shall ensure that you have the best education that I can afford, so that you will always be able to make your way successfully in life".
Today 16 years later, this School, even in the face of strong competition, has established a sound reputation for quality education. Jamshedji, if alive today, would have been a year short of his 100 birthday and would have felt justly rewarded to see the seed he planted blossoming into a splendid and impressive tree.
Let me however, emphasize that whereas the students bring in the accolades, these are the results of what has been carefully and caringly imparted over the years. Education here is built not just on the pillars of the 3 Rs (reading, 'riting, 'rithmetic) but also the 3 Hs (hand, heart, head). The intellectual aspect is balanced by sport – indoors and outdoors – and yoga, all of which combined, makes the whole child a complete adult.
Here the teacher's intellectual inputs are interwoven with ethical aspects, and must strive to touch the whole child. Knowledge must be tempered with values – the latter has been on the lines of the teachings of Mahatma Gandhi and Swami Vivekananda sustaining our Indian heritage, but in today's increasingly global context, we should also try to be inclusive of the best of the heritage values of other cultures, and respect their cultural and religious diversity.
Our regular Staff meetings help to continually upgrade the quality of our curricular inputs and provide an intellectual environment where discourse and debate work to foster knowledge skills and a good shared vision. This in turn can be overtly or subtly communicated to the student. In every school there is for every child at least one teacher whose impact on that child remains always, and is based on a feeling of trust. For this reason teachers must endeavour to ensure that their vision, skills, attitudes and encouragement continually nurture this feeling of trust.
Our School upholds gender equity in both academics as well as in co-curricular activities. We are delighted when our girls as much as our boys make a mark at the District and State levels in sports, and when they display their talents in science exhibitions, which are held regularly (the Iken Labs and e-classes have provided a considerable upgrade). I personally have also seen many a cultural programme put up by not just the English Medium School but all the Schools, and the high standards are impressive.
I believe that those of us who have and will benefit from their education must not forget the less privileged. The Khimji aided Scholarship Fund is a step in this direction, but it is for each of you – the Students – to also reach out a helping hand.
Our Principal and teachers unfailingly supported by the Management have over the years strived to touch not just the minds of the students but also their spirit to "raise" citizens who will be examples of integrity, tolerance, wisdom and compassion.
Dr. Statira Wadia
Chair Person,
Sir C. J. New High School Trust, Gandevi