Our Mission

Every effort at education, as the word suggests, should be aimed at educing, or bringing out the completeness with which man, by the hand of his Maker, has been endowed.
This must be adopted as the fundamental idea of education.
That it sows the seed of spiritual and material character and cultivates its strengths to the extent of individual capacity;
That it nurtures the child-sapling thus, until it is fully equipped with perfectly matched intellectual and physical abilities to enable it to meet with the vagaries of what life ahead may have in store;
That it yields a class of society upon whose exemplary standards of quality and potential, generations of future societies are ideally to evolve.
This is what the Sir C.J. New High School Trust is all about.
Our vision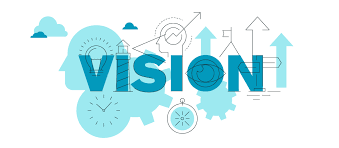 Our vision for this institute is to build up an environment where we can mould children into ideal citizens with the latest knowledge as well as high moral values. Our aim is to provide man making, character building education. We wish to ensure financial stability of the institution and provide the best infrastructural facilities.
Our Identity
Value education on the lines of Mahatma Gandhi and Swami Vivekanand's philosophies and aimed at sustaining our Indian heritage of values.
"Perfection in Action", is our mantra designed to inspire both, students and teachers in overall self development.
Daily staff meeting to read and discuss value based material to widen our horizons.
Co-curricular activities to develop the children's creative aptitude and to uncover other unexplored strengths and abilities.
The child, being the center of focus, our programs are designed to cultivate a deep sense of attachment with: "My school, My home."